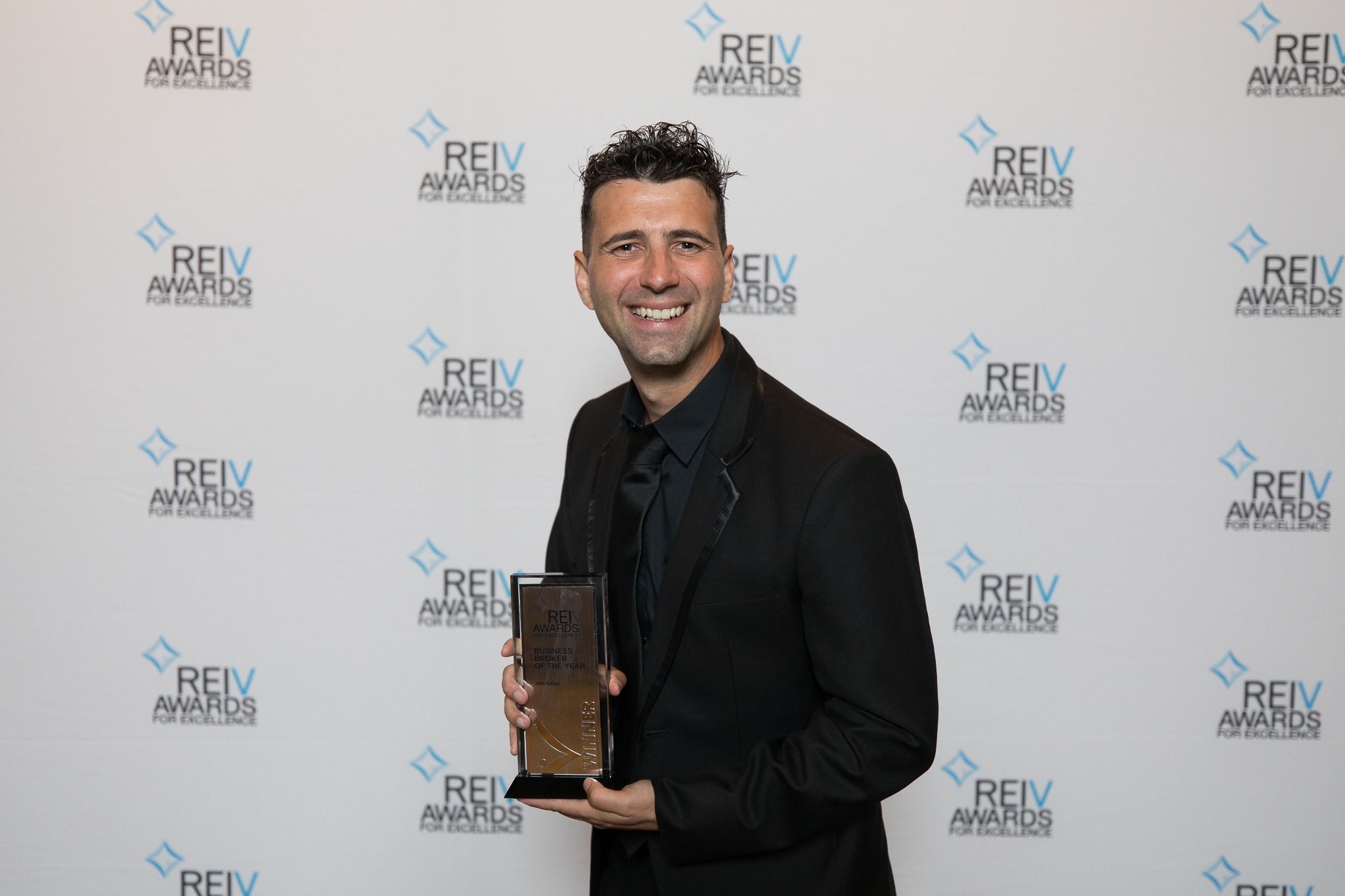 Press Release
John Kasapi – Business Broker of the Year 2019 for Queensland and Victoria
Business Broker John Kasapi is on a roll: Last Night the Real Estate Institute of Victoria
(REIV) announced the winners of the Awards for Excellence 2019 at Melbourne's Crown Casino. Specialist Broker John Kasapi from Benchmark Business Sales and Valuations was awarded for Business Broker of the Year (2019) for Victoria. After winning the Business Broker 2019 Award earlier this year for Queensland, John and the Benchmark Team are thrilled to take home the Award for Excellence 2019 for Victoria!
John Kasapi specialises in the sale of hair and beauty salons in the Melbourne, the wider Victorian market and Brisbane. With more than 15 years of experience working in the hair and beauty industry, he really knows and understands the industry and the marketplace better than anyone else.
This year has definitely been a milestone in John's career: Recognised with two major awards in the Business Broking Industry and the fastest Business Sale of the year, John is living up to his reputation!
John always prides himself on offering his clients exceptional customer service, combined with his wealth of sales and industry knowledge. He has "been there and done that", as he has owned his own business, and he has worked in many top salons around the world – and has experienced everything this industry has to offer. John is a London born Chelsea fan, a husband and father. He knows how to balance working hard with enjoying life.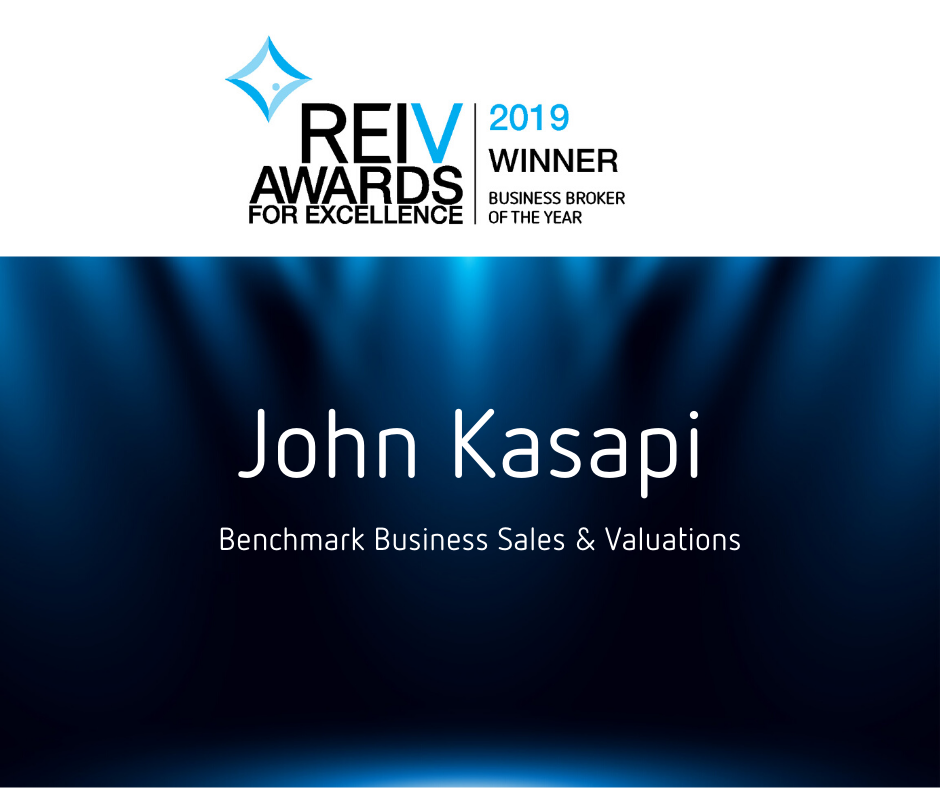 The Real Estate Institute of Victoria has been established in 1936 and with its REIV Awards for Excellence recognises the outstanding performance in the industry. "In 2019, entrants in 35 categories were recognised for their achievements, service to clients, strategies and commitment to the industry, to name a few." – REIV.
Congratulations John! Everyone is looking forward to see more of your excellent work!
Benchmark Business Sales and Valuations
(written by Alexandra Kmita)