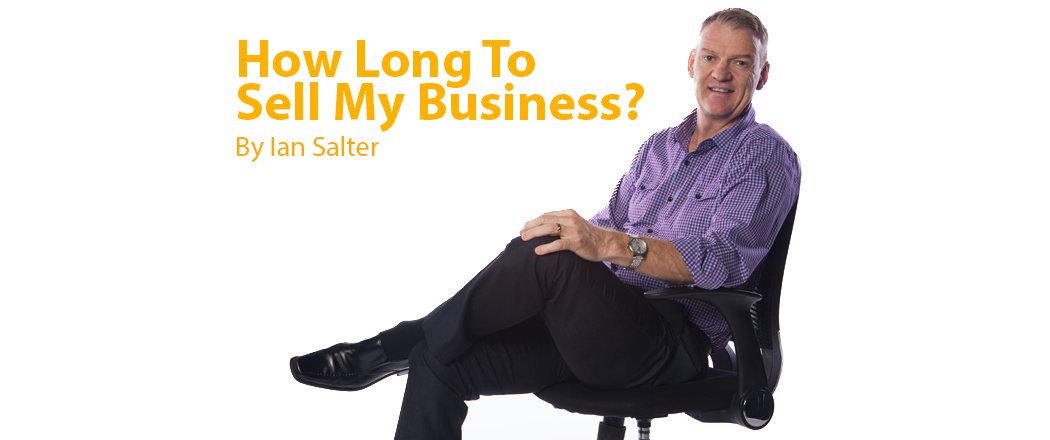 How Long To Sell My Business
HOW LONG TO SELL MY BUSINESS? This question is a Sellers burning question and is commonly asked. The question is right up there with my top three…
How long will it take to sell my business?
Why are they selling?
How long has the business been trading? all good buyer questions.
I'm going to talk about question #1 only in this blog. Experience has taught me that to sell a business is a structured process from start to finish – it's a science, not a wish and hope process, let me explain. From the minute I lay eyes on my new potential client – the sales process has begun.
Pitch #1:
In meeting with my potential new clients, I am now selling myself first and our company (Benchmark Business Sales & Valuations) second in a meet and greet process to establish the starting point of a working relationship. I'm not there to sign anyone up today – that's for sure. It's too early and I may not like the business or feel I cannot work with these people. Imagine this; if it feels off or awkward from the get-go and the Seller's not really showing any interest, how is it going to feel during the entire sales or contractual process?
Pitch #2:
After the initial meeting is completed and I feel I like the business and have made a connection with the Sellers, I will then explain the next steps in moving forward and the Benchmark process for success, as well as the actions required by them and me to start the process of understanding the business and the mired of information required to allow me to appraise and sell the business.
Pitch #3:
Everything mentioned above all sounds good – up till now and should have taken at least 10 business days to complete. What does the heading say – HOW LONG TO SELL MY BUSINESS? this burning question doesn't just rely on me, it equally relies on my clients as well. I can only work at the speed my clients allow me to. So, you would be surprised to learn that 1 out of 4 Sellers are absolutely ready to sell their business today and have everything ready to go – without delay. Waiting for information delays the sale on so many levels, and simply adds to the timing to selling a business. It's a fine line for a buyer to ready to purchase and then go cold on the idea, having everything ready at your finger tips means there is no waiting, no delays and no chance for a buyer to lose interest. The broker and seller should always be in communication (at least weekly) and working together. If a Seller shuts down communication, or is hard to contact, this is only going to hinder the sale of their business. How will the seller answer this question? How long to sell my business? Summary: Given that the business has been appraised correctly, it's priced right, all the information is made available. In short (and excluding franchise sales) a business offered for sale using the conventional methods should sell around the 45 day mark from becoming active to the open market.     Ian Salter REIQ Business Broker of the Year 2016 & 2015 AIBB member   Businesses for sale quick links Businesses for sale Gold Coast | Businesses for sale Brisbane | Businesses for sale Melbourne | Businesses for sale Adelaide | Businesses for sale Sydney